Dave Hobson
M.S., Ph.D., DABT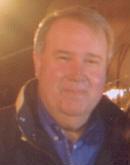 Dr. Dave Hobson is President and Chief Executive Officer of LoneStar PharmTox LLC. He serves as an expert pharmadevelopment and toxicology consultant to a variety of industry, government and institutional clients on various product and technology development issues. His 30-year career experience in pharmaceutical and medical device discovery and development includes success in positions ranging from, Principal Scientist to Corporate Vice President in various aspects of toxicology/pharmacology research and development including government laboratories, private research institutes, contract research laboratories, the pharmaceutical industry, biotechnology and nanotechnology.
His principal fields of training and formal expertise are in toxicology and pharmacology. He is a member of the Roundtable of Toxicology Consultants and is certified by the American Board of Toxicology. His professional memberships include the American College of Toxicology, Society of Toxicology, Southwestern Association of Toxicologists, Wound Healing Society and the American Association for the Advancement of Science. He is a past president of the American College of Toxicology and has served as a session chairperson for the Society of Toxicology, American College of Toxicology, Wound Healing Society and Symposium for Advanced Wound Care. He has also served as a specialty section president for the Society of Toxicology, a councilor for the American College of Toxicology, section editor and editorial advisor for the International Journal of Toxicology and Membership Chairman for the Wound Healing Society.
Dr. Hobson has served on the faculty of major universities where he has conducted various research studies and has taught courses in Physiology, Biophysics, Radiation Biology, and Nuclear Pharmacy. He has authored or co-authored numerous articles and book chapters on a variety of subjects including dermatoxicology, ocular toxicology, gastrointestinal toxicology, pharmacology and toxicology study design, nanomaterials safety, pharmaceutical manufacturing and product formulation, as other aspects of pharmaceutical research and development.
With 30 years of practical experience designing, participating in and directing product development, pharmacological and toxicological research leading to many safe products and practices. He has organized and prepared medical device submissions (510k, PMA and IDEs) as well as organized the development and submissions for pharmaceuticals and biotechnology products from preformulation to IND/NDA submissions and effective post-market surveillance programs. These endeavors have resulted in several currently marketed pharmaceutical products and various patents.
If you have a need for expert pharmadevelopment or medical device support that focuses from the outset on safety with expediency particularly in the dermatological, oral, wound healing or tissue repair product areas please consider LoneStar PharmTox LCC as your first and best choice. We would enjoy discussing your project needs and determining how to best assist in your success.